The best guitar magazines in the world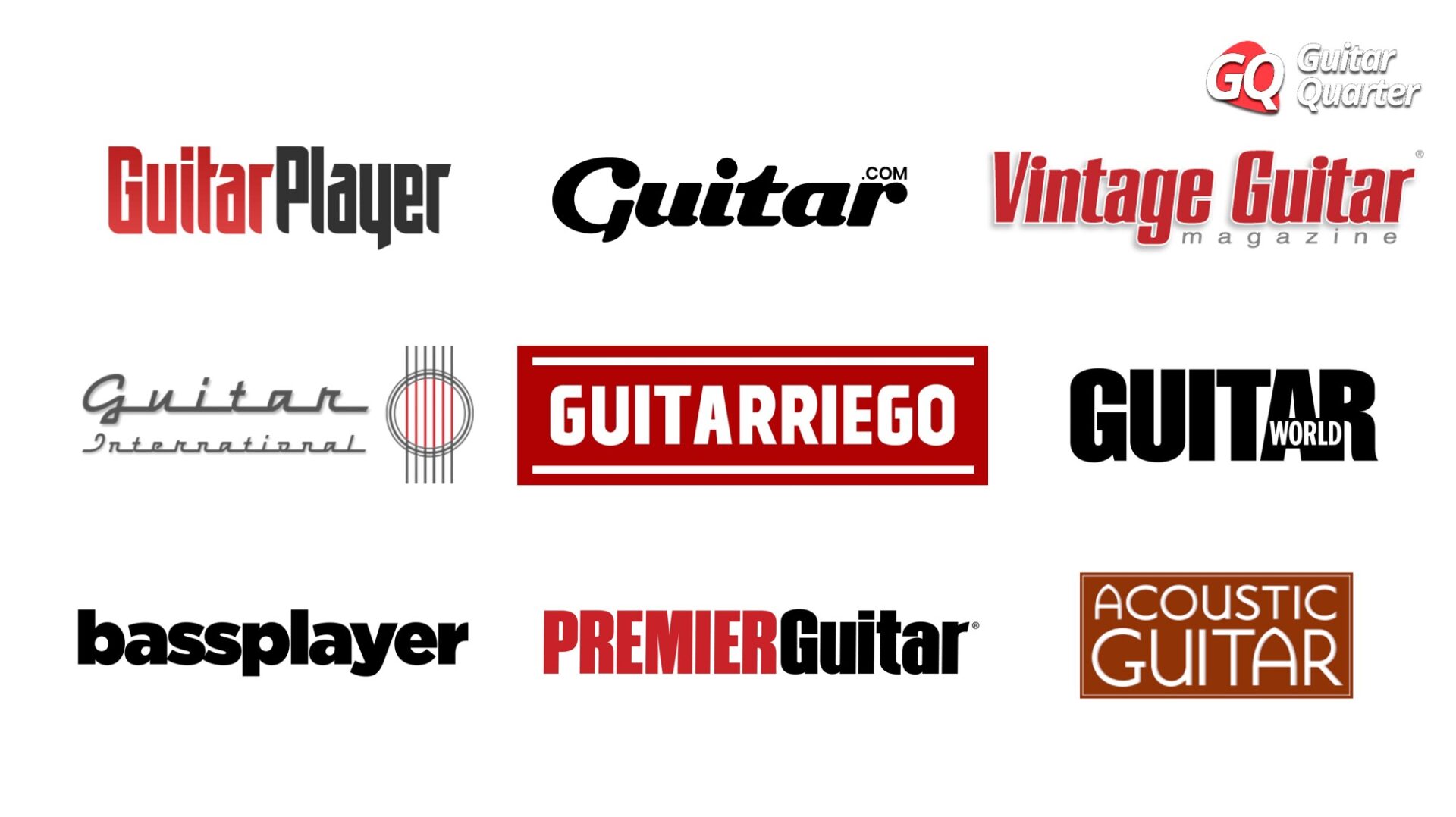 The best online guitar websites and magazines in the world that every guitarist should know and visit regularly: Guitar Player, Guitar World, Guitarriego and many more!
The best guitar blogs
In the exciting world of guitars, it is essential to be aware of the latest developments, techniques and news. For this, blogs and guitar magazines are an invaluable source of information and knowledge. In this article, we will base ourselves on the ranking of the best online guitar magazines prepared by the prominent site FeedSpot.
Feed Spot Review
FeedSpot is an online platform dedicated to curating and sorting content across various categories, including music and guitar. Its objective is to provide users with an updated list of the best websites and blogs on different topics. To select and rank the best guitar sites, FeedSpot uses its own algorithm and specific criteria.
The best online guitar magazines according to FeedSpot
According to the article «Top 15 Guitar Magazines and Publications» published on blog.feedspot.com, these are some of the best guitar magazines online:
Guitar World
Premier guitar
Guitar player
Acoustic Guitar
Guitar.com
Bass player
Vintage Guitar Magazine
Guitar International
Guitarriego
Killer Guitar Rigs
Why are they the top 10 guitar sites?
Here's a quick look at the top 10 guitar websites as ranked by FeedSpot:
Guitar World
With decades of experience, Guitar World offers a wide variety of content, from interviews with famous guitarists to equipment reviews and technique lessons.
Website: Guitar World
Premier guitar
It stands out for its focus on the latest guitars and gear, providing in-depth reviews and video demos to help guitarists make informed decisions.
Website: Premier Guitar
Guitar player
One of the oldest magazines on the market, Guitar Player offers high-quality content covering all styles and genres of music, as well as tips and techniques to improve as a guitarist.
Website: Guitar Player
Acoustic Guitar
As its name implies, this magazine focuses on the world of acoustic guitars, offering lessons, interviews, and product reviews related to this type of instrument.
Website: Acoustic Guitar
Guitar.com
A comprehensive resource for guitarists of all levels, with articles ranging from lessons and gear reviews to recording tips and interviews with renowned musicians.
Website: Guitar.com
Bass Guitar Player
Specializing in the electric bass, this magazine offers valuable information for bassists of all levels, including lessons, interviews, and equipment reviews.
Website: Bass Guitar Player
vintage guitar
For lovers of vintage guitars, this magazine is a real gem, with in-depth articles on vintage instruments, collecting, and restoration.
Website: Vintage Guitar
Guitar International
An online magazine that covers a wide range of musical styles and genres, providing diverse and up-to-date content for guitarists of all levels.
Website: Guitar International
Guitarriego
A young website dedicated to spreading the passion for guitars, basses, ukuleles and music that stands out for its high quality. Composed of a great team of musicians, Guitarriego offers reviews, lessons, guides and history of the guitar and music of different styles and musical genres.
Website: Guitarriego
Killer Guitar Rigs
An indispensable resource for those interested in the world of guitar equipment. He offers detailed reviews and analysis of amps, effects, and other components to help guitarists find their perfect sound.
Thoughts on the Best Guitar Websites
The diversity and quality of guitar magazines today provide guitarists with a wide range of resources to learn, be inspired, and stay current. Each of the magazines mentioned in this ranking offers a unique and valuable perspective on the world of guitars. From sites with great experience like Guitar Player, to young sites like Guitarriego.
Whether you're looking for lessons, equipment reviews, interviews with famous musicians, or information on specific techniques and styles, these magazines will provide you with the knowledge and inspiration you need to further your musical journey.
Browse these magazines, discover new talent, improve your skills and enjoy the magic of music from the best guitar publications in the world.
Check out our review of the Greatest Guitarists in Rock History.